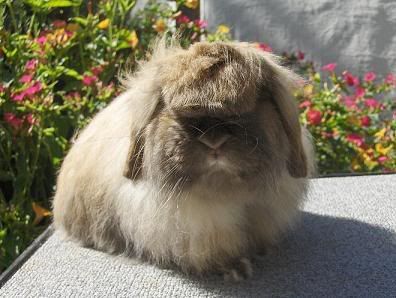 It's hard to believe it's Fall in the Northern California valley. We've had triple digits for close to two weeks now. Although it's going to slow down the re-start of my breedings I will be very thankful for the lower tempeartures (and so will the rabbits!). I'm crossing my fingers this is the last real week of a heat wave (expecting 80's by Monday, thankfully).
San Diego is going to be warm in of itself. Usually it's a maintained 80's in that area most of the year. I'm betting there will be a chance for a quick swim in the ocean while we're there. I'm going with my partner in crime Susie and her family. We'll be right at the beach in a cottage. I'm SO excited!! What a nice week long vacation.
Above I have pictured Lil'Bit Farms Tulsa. I am so thankful that I still have him as part of my herd post sell down. I really need to work on getting some babies out of him. Doesn't he have such a presence about him?